Was talking to Saori over Skype some few hours ago after a tasty lunch…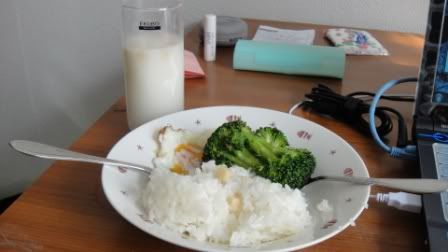 Tasty lunch with eggs, vege, soup (soup's in the glass so no more contention on whether you eat or drink soup) and of course rice
And she suggested me to go see the Sakuras today since the weather is really nice. I figured since I don't intend to spend a single cent today and that visiting the lakes for Sakura viewing wouldn't require any kind of spending, I took her advice and headed around town with a map in my pocket and my trusted bicycle.
The Sakuras near the lakes were beautiful though it'd be even greater if the entire city is pink.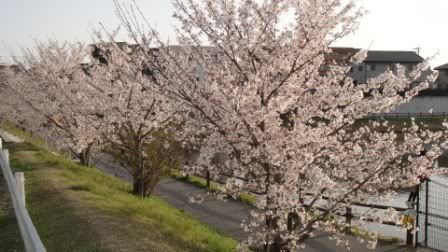 Random lake 1

Still random lake 1

Random guy at random lake 1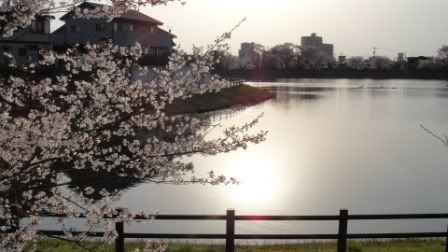 Back to random lake 1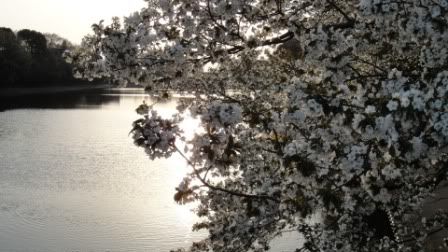 Random lake 2
I also went past quite a few other lakes but the sceneries are quite repetitive so no more random lake photos.
As I had quite some time today and the weather was being great, I decided to explore the town within the map and outside the map. I had thought the Azukizaka Battlefield Memorial would be quite a grand monument but little did I expect, it was small enough for me to miss it the first time I went past it.

Small monument 1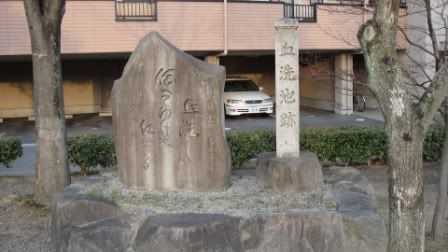 Small monument 2
On the way back, I spotted an electronics shop and the stuff here are really cheap compared to Singapore. 13″ Macbookpro is only ¥117,000 which is barely $1800. As I exited the shop, I spotted a bookshop across, so I went in NOT intending to buy anything…
But ended up getting these two books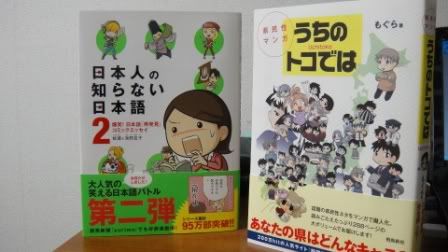 That's ¥2,289 = =
Waiting for my rice to be cooked now. This dinner's gonna be even better than the lunch. WOO HOO~