I  just got back from Okinawa this morning and I must say it's an awesome place to be, especially in the summer!
While I visited a number of historical sites which were far better than I had thought they would be, I've decided not to write anything too much like a travel blog and show you some things else.
First up, while we were driving along the streets, we spotted this particular car…
If you think about it, it is only logical that the vehicles in Okinawa have plates that read 沖縄 but this car apparently drove all the way from 品川 in 東京 here. How about that for a Guinness  World Record? (I'm sorry if it's too small to see. I'm really lazy to transfer the large format and edit again.)
Next, we headed to 首里城 (Shuri Jo), a historical site of the 琉球 (Ryukyu) people and spotted this in the toilet.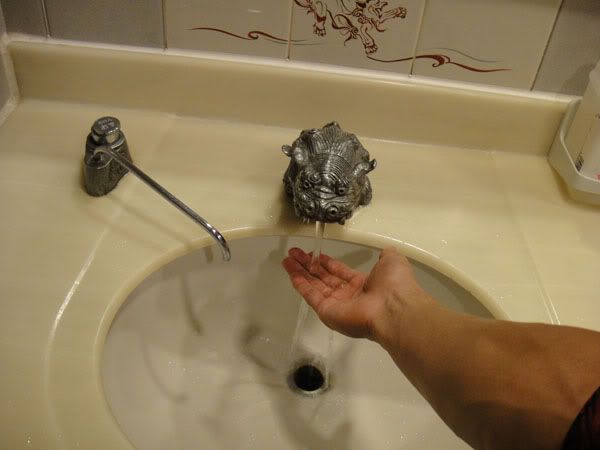 If this is not good enough to wash your dragon hands, I don't know what is.
Around the same area, there is also a quiz section. But wait…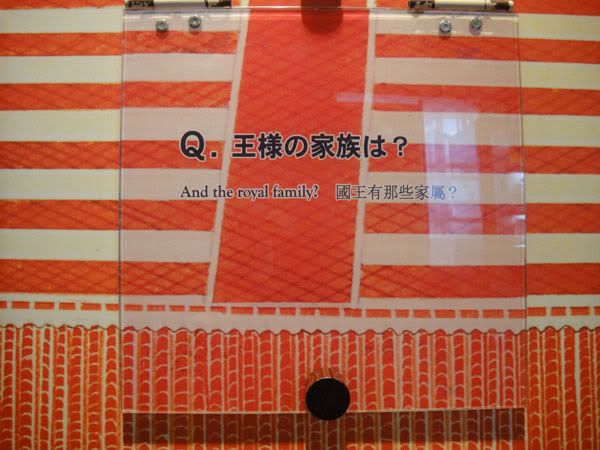 What's the question?
Moving towards the cafe, we were wondering what to drink so we took a look at the menu.

They're serving sour milk! I wonder how far past the expiry date the carton is.
After having the sour milk, visitors must've been pretty temperamental, thus the following sign.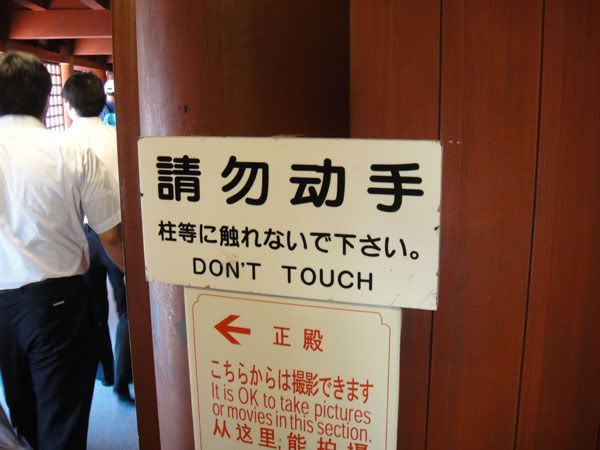 Based on the Chinese characters, I believe the correct translation should be "No Fighting!"

The vending machine serving さんぴん茶 (Jasmine Tea) and うこん茶 (Turmeric) reminds me that I'm in Okinawa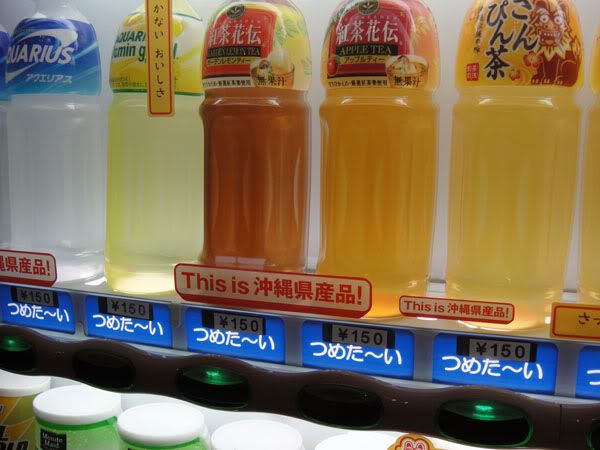 「This is 沖縄県産品」 – World's first sign meant for bilinguals only
Along the streets, we got thirsty and thought to check out the vending machines to see what drinks they have to offer.

Hmm… should I have black oolong tea or black oolong tea?
At 国際通り, we found T-shirt parodies!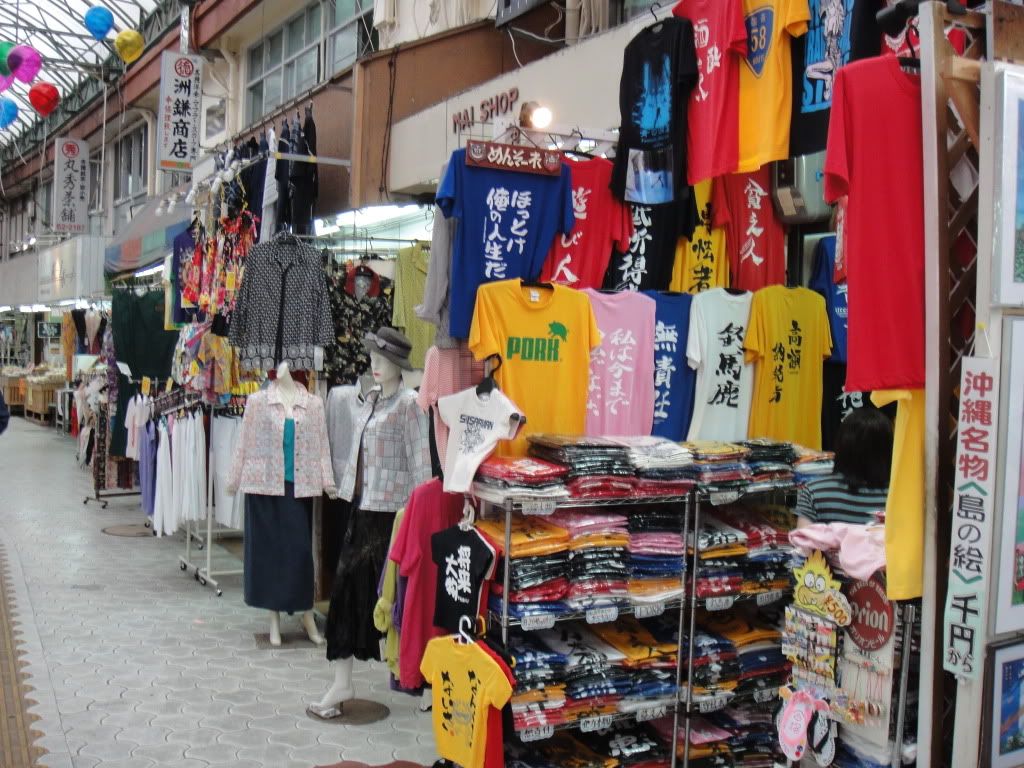 We've got Coma and they've got Pork (which really is luncheon meat).
I walked into a souvenir shop and wanted to buy the deck of I heart 沖縄 poker cards.

I took a brief look at the Chopper poker cards in the box above and then decided to pick up the one I had wanted to get but it felt really light. Odd. I turned to look at the side of the box and found a missile.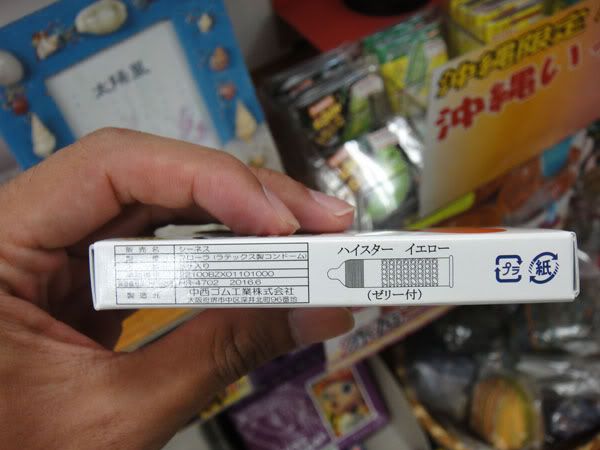 Oh crap! No poker card games for me. It's a different kind of game.

Oh, giant lizard! (That's all I've got for this picture)
We also found a shop selling Yoshimoto Comedians merchandise and the following men's briefs are hilarious.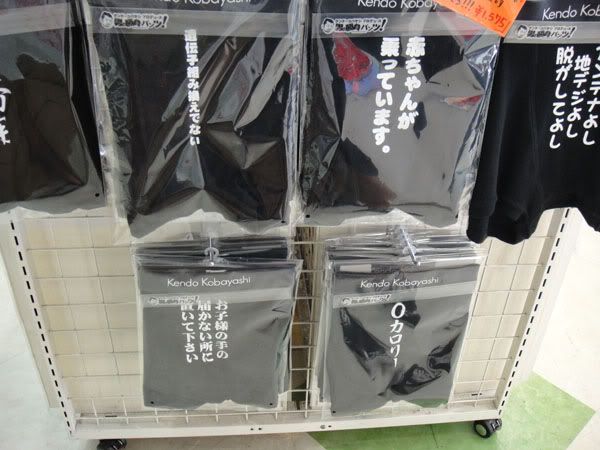 My favourite is 「お子様の手の届かない所に置いて下さい」
And on my last night there, we had a great Okinawan dinner with excellent Okinawan music performance plus dance!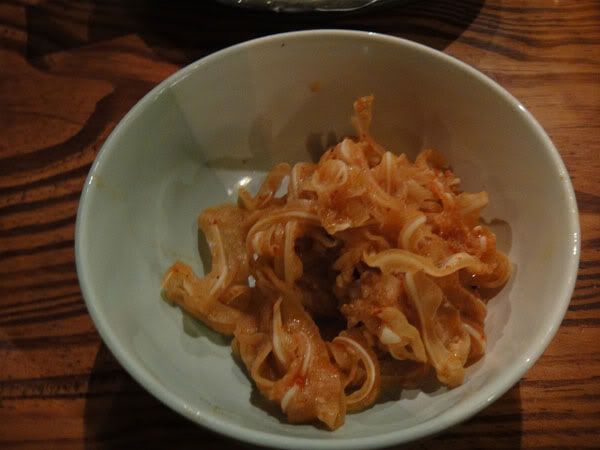 And the appetizer is… pig's ears!