Regardless if you sleep around, or you don't sleep around but happen to have just that one time where you suspect your partner might be HIV positive, this would be helpful.
There is a free HIV testing center in Shinjuku called the 東京都南新宿検査・相談室 (Tokyo Metropolitan Minami-shinjuku Testing and Counseling Office). But if you just search using the English name, you might end up at a different webpage. For your benefit, this is the link.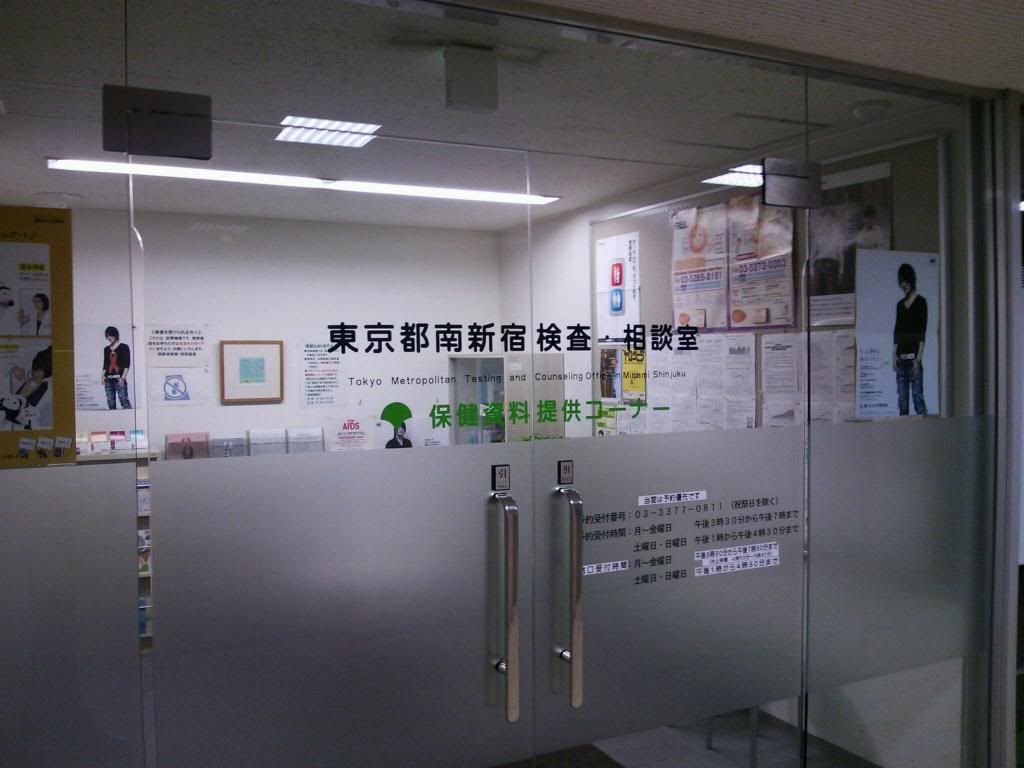 First, you have to make an appointment via the online website. When you arrive at the center on the day of your testing, you will be asked to fill up a form. The center is particular about privacy and doesn't ask for any of your personal information, so no, you do not have to fill in your name. Instead, you would be asked to fill in any 4-digit number you like. This will be the number the doctors and nurses use to call you in for testing. If you're embarrassed, you can always put on a mask. It's very normal for Japanese to have masks on anyway.
To have an accurate result, at least 60 days must have passed since the intercourse that you suspect might have infected you with HIV. Results will be out maybe a week or two later.
Why this is provided free is because this is also a research center. On the day of your testing, you will be asked if you agree to let them use your blood for HIV research. Of course you can say no. The doctor will proceed with drawing your blood and then you'll be done for the day. The nurses outside will ask you when you would like to collect the result and you can proceed to the center again on the day of your choice.
When you go receive your potentially literally life-changing result, the doctor in the room will tell you whether it is positive or negative. You will then proceed to the next room where there is a counselor to whom you can ask anything you want. If you've got no questions, you can just say no, and leave.
Why I know of this place?
Don't think too much.