I've always toyed with the idea of having a car that I could name Jiffy. When there was rumour going around a number of years ago that Singapore was going to adopt the American system of being able to put anything on your car plate number, I was elated. Not only would I be able to name it Jiffy if I were to purchase one, I could make the car plate number J1FFY or something! Of course, now that the cost of owning a vehicle is Singapore is enough to purchase a bungalow in the most rural part of Japan, I probably never will buy one even if the system does come into place.
Recently though, I bought a second-hand Nissan mini-vehicle. No, I am not one of those wanting to lead the Singaporean Dream (i.e. to own a car). I wouldn't have gotten it if my boss didn't decide to send me to the mountains for training for two months. I would rather save that money to do something more useful. But at least I have something to call "Jiffy" now. So meet Jiffy!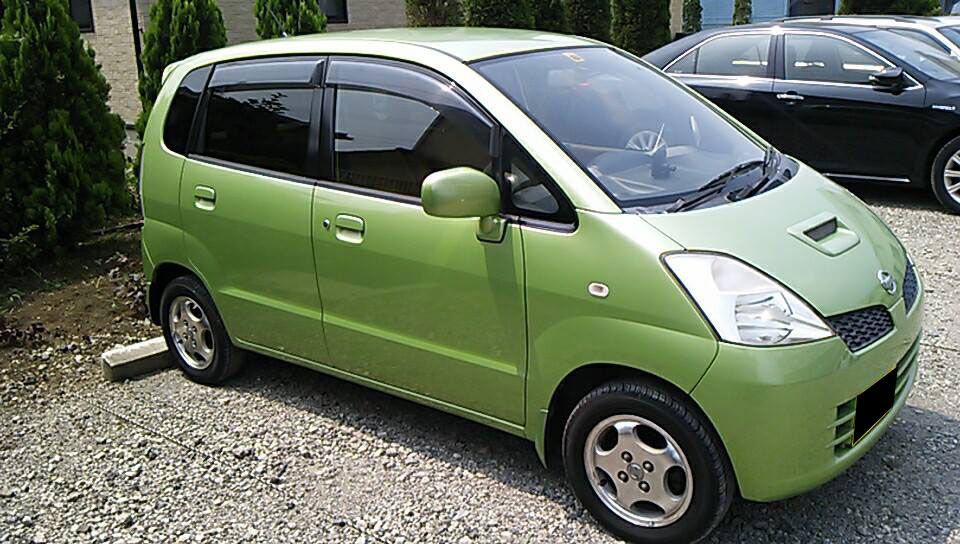 Why I wanted to call it Jiffy is simple. I thought I can always say "I'll be there in a Jiffy!" and not be lying even if I were to run late. Perhaps some automaker should name their next vehicle "Jiffy." Whichever maker it is, please give me the car as a prize. Perhaps I should patent this idea.
On a separate note, I think I have too many green stuff. My Aquos smartphone is green, my Havaianas beach sandals are green, my notebook is green, and now my car is green. I should avoid wearing my green T-shirt and bermudas when driving.