For the AKB48 fans reading this, two of your imaginary girlfriends have been hospitalised after being attacked at a handshake event in Takizawa city, Iwate prefecture.
During the event, a man wielding a saw went toward 川栄李奈 (Kawaei Rina) and 入山杏奈 (Iriyama Anna) and attacked them. Staff moved in to subdue him and during the scuffle, the girls were cut in their hands and head together with one staff member.

Kawaei Rina (image from Asahi)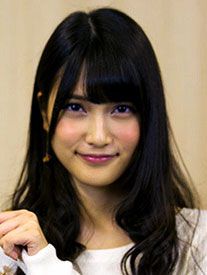 Iriyama Anna (image from Asahi)
The good news is, they are expected to be discharged tomorrow. The bad news is, they had required stitches. Kawaei Rina fractured her right thumb and got a cut on her right arm, while Iriyama Anna got the same wounds on her right thumb and arm plus a cut on her head. Getting a scar on the head must be really bad especially for idols whose looks are part of their work tools. But what can you do when you are in the Japanese idol industry with maniacs for fans? The handshake system in itself reveals a problem. 10 seconds of handshake per CD. That is why there are people who buy tons of copies of the same single. But the ones buying this many singles are also very likely the maniacs, and this creates a dilemma because while you might want to avoid maniacs, they are the very same people who are keeping you alive in the industry. If we factor in the multiple copies purchased for handshake events and the AKB48 general election, there probably are only 1/10 of the people who actually buy their singles.
I still have no idea why they were attacked but a saw is an interesting weapon of choice. I wonder if any of their fans printed 3D handguns. That would be a huge disaster though. In any case, should Anna require some minor plastic surgery to cover up the scar, Vanilla might be able to give some pointers.