Hi, this is D! お久しぶりです〜
It is pretty amazing how time flies when I am in Japan. Somehow, perhaps due to the changing of season, I literally see time passing by. From the yellowing leaves to the cooling wind, and how shopping malls change their decoration very timely at the start of a quarter. I've watched the decoration change from summer beach theme, to autumn foliage theme and now the most recent, snowy christmas theme. I'm not complaining but rather, I love it. It's almost like a quarterly reminder to me — what have I achieved and am I better than I was 3  months ago?
And this is my first post in 2019 here, with a quick recap of what happened the past 6 months as well as some exciting plans in the upcoming months!
When I moved to Japan in June, I moved right in during the peak of the summer season, with temperatures hitting 37C on a few days and I had to wear full suit during that time for work. Thanks to my tropical blood, I'd say I thrived, not just survived, lol. Somehow, autumn went by stealthily and winter came. Interestingly, this winter is considered a warm winter with temperatures still hitting more than 10C on some days (I'm not complaining, haha). I grew to like warm weather a bit more and cold days a bit lesser but I'd still choose this cold winter over Singapore's humid summer anyday though GJH disagrees with this. And in this winter, I also discovered my love for heated blanket! It's basically a blanket with wires within that heats up and keep you warm in bed. I'm not sure how it feels to be in the womb but I'm sure it feels pretty similar >.<
Now, as for my job, I hit an all time low some 3 or 4 months into the job in September/October. It was so bad that I feared going to work. Why? Because I am too proud and egoistic to accept poor evaluation, hahaa (not kidding). Once, I had a very bad encounter at work and it really made me doubt myself. I ended up bursting into tears while telling GJH about my work while we were in the car on the way back from my favourite sushi place, haha. I think I freaked GJH out, lol. But thanks to his validation and support, I gradually recovered towards December, as I cut down on my workload as well. It was a dark dark dark period for me because I still remember the kind of fear I feel on the night of my day off when I realise I have to head back to work the next day. Most importantly, at my lowest point, God answered my prayers and did His magic because suddenly, clients were randomly telling me my lessons are good, and my manager even printed out a list of clients' positive feedback for me that included sweet messages like 'because of your lesson, I was able to go to California for my business trip with a bit more confidence'. I still get teary as I'm typing this down right now, hahaa. And then finally, at the end of 2018, I received news that I am being successfully 'belted up' and promoted! This is probably one of the highlight of my career here because I have been told by everyone (including people on Glassdoor, lol), that one should not expect that because there are so few instructors that get promoted that it's like a scam. I'm really glad things worked out well in the end after all! Oh and yesterday evening, I even had dinner with a client/student turned friend. I have to say… I am truly blessed.
In my 6 months in Japan, I also discovered my favourite snacks and cooking sauces ever, lol. If you guys do visit Japan, I highly recommend the following: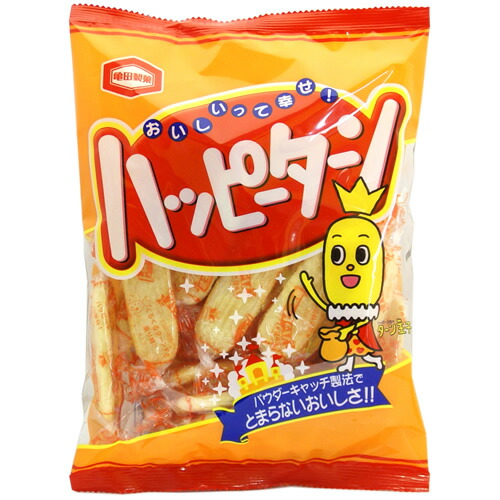 Now, as for living in Japan, I'm starting to feel that I'm settling in nicely, and I have a better grasp of the area as well. It's nice to be able to identify which area people stay in when they tell me Tsurumi, Totsuka or Zushi etc. The down side is that I'm also starting to get annoyed on public transport because I'm starting to be less forgiving now that I'm more comfortable, haha. I hate it when people use their phone while they're walking out of trains and stroll down the stairs when there's a throng of commuters trying to rush down the stairs. I also get annoyed with packed stations and messy human traffic that cause you to e-brake and adjust in order to continue walking. Last time, it was all 'oops, sorry!' in my mind but now it's more like, 'tsk, siam lah!' Yea, you get what I mean. Unfortunately, this happens everytime I go to work because, well, Yokohama. But somehow, no matter how packed it gets, there aren't much crazy queueing for escalator or gantry like when I was in Sengkang. So that's not bad, I guess.
Next, I have 3 piece of news! Firstly, I'm finally starting my Nihongo lesson in 2019, hahaa. In fact, my first lesson is tomorrow morning. Funny story. When I went to sign up for the class, I was made to take a placement test. Turns out, I did badly for the basic test but for the more advanced test, I did pretty well, including choosing the correct polite form for different situations. Apparently, this made the staff really confused because she doesn't know which level to put me in, lol. So my level is currently KIV and I can't buy the textbook as well because of that. I shall find out tomorrow! I really hope I up my Japanese language skills in 2019 and be able to converse by the end of the year. Maybe at least an N3 pass or best, N2!
Secondly, GJH and I are moving~ Yes, we decided that his place is just too small. The last time we had a bad quarrel, I hid in the toilet because there's no where else I can go, lol xD And yes, of course we have our quarrels. But there's a lot to learn about each other and a lot of learn for each other so I hope we can continue to put in our best for each other in 2019. Renting an apartment together is a pretty big commitment, so I guess it's a step ahead. And oh yes, the neighbourhood we are moving to is super awesome. It's kinda like living near Punggol Waterway where there's all sorts of amenities in the area. And, oh yes, it'll effectively cut down my travelling time to work by at least 30min. I'm pretty excited to be living in a proper apartment again so this is definitely a big highlight for me in 2019.
Last but not least, I'll be starting a new venture with the help of GJH! I'll write more about it in detail when it is more firmed up but there's a lot of work to be done before I can finalise the details. It's definitely related to teaching/learning English since it's what I'm doing now for a living. Also, one can't imagine how huge a market English learning is in Japan. Everyday in the train, I'll be able to spot someone learning English, be it reading or doing some sort of exercise on a book. The big English language conversational schools in Japan can even afford to contract A-list celebrities to do advertisements for them on TV during prime time. That's how lucrative and how big an industry it is here in Japan. Now all I need is a tiny slice of the pie (even crumbs will do) haha!
And that's pretty much it for now. GJH and I will be heading to Sapporo this weekend and then back to SG next month! I can't wait to meet up with my family and friends and EAT.
I hope you are looking forward to 2019 like I am!
Till then,
D.