i took a walk at the AEON shopping mall and Wing Town for quite a bit this afternoon and headed to take a look at the local gaming centre. the games here are incredibly interesting.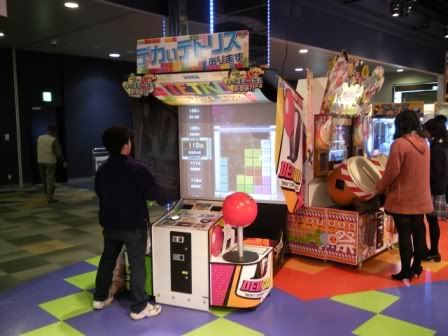 giant tetris!
remember the one where you insert a coin with some mechanics in the machine that pushes a load of other coins towards you and if they fall, they're yours? the ones we had were freaking boring. look at the variety they have here and it's not just inserting coins. you also get to battle some other monsters and shoot multiple coins in when you want to. highly complex machine…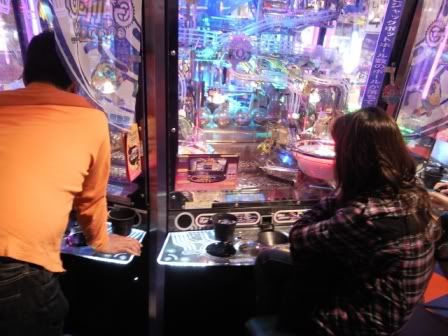 galileo factory

dinomax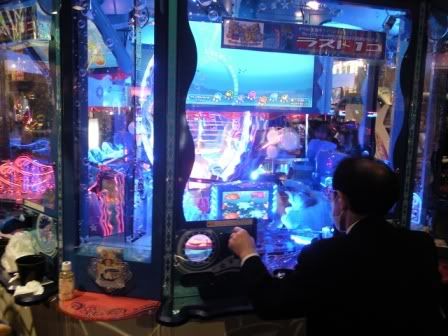 another variety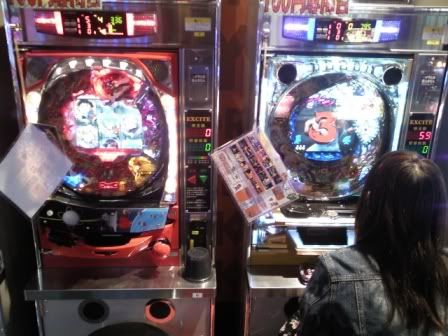 i don't remember how this is played. only thing i remember is that it's located beside jackpot machines. yes, you read it right, jackpot.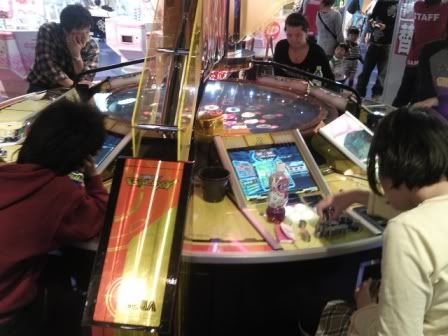 bingo machine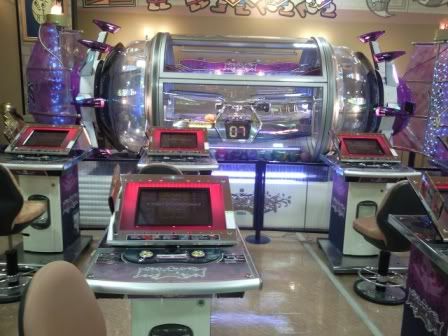 another bingo machine

horse racing (did you notice there are three pre-pubescent kids playing?)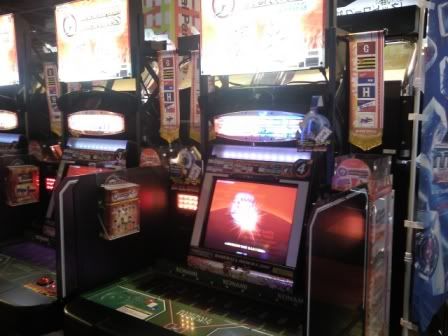 baseball (this is a little like the romance of the three kingdoms game we have)

monopoly!
if i were to be living and working in japan, i'd probably spend half my paycheck at the arcade, wouldn't you? thankfully we don't have them in singapore. that's why i don't visit the arcade.
met up with saori yesterday and visited nagoya, osu kannon and sakae. had an extremely delicious 肉巻きおにぎり (rice balls wrapped with meat) and 櫃まぶし (a kind of unagi don but much better). as we were walking along central park, a live band was playing on the streets and the song was so good that it attracted me to go watch for a bit. i had wanted to record a video of them and then take a picture but the song was ending so i decided to wait for the next song. little did i know, that was the last song they were doing. for some unknown reason, i had the urge to buy their cd and so i did.

EVExSCAPTIVE 1st mini-album @ ¥1,500
don't ask me what their name means. it'd make more sense if it were EVE'S CAPTIVE though. anyway, they offered to sign my cd and the vocalist also wrote my name! *cheap thrill*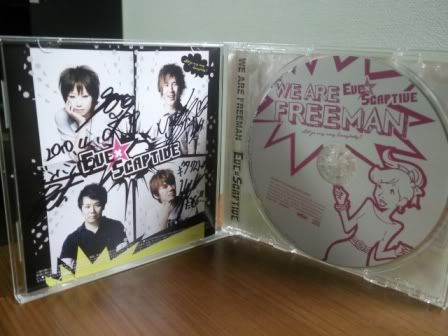 can you see my name? (it's in katakana)
good songs, good showmanship. although i am still wondering why i bought their cd.