I visited Nagasaki some time last week and on the last day when I was heading to the airport to return to Tokyo, for a brief moment on the bus, I thought I was in Korea. Reason being that I had put up at a guesthouse during my time there, and because of a new Korean budget airline called Jin Air, which flies direct from Korea to Okinawa, Nagasaki, Fukuoka, and Sapporo, many Koreans were at the guesthouse I was at, so rather than Japanese, my ears were soaked in Korean most of my trip.
I traveled a bit with two of the Korean girls I met at the guesthouse (the fun part of traveling alone and putting up at a guesthouse rather than a comfy isolating hotel) and while both of them spoke Japanese with me, they spoke Korean between themselves, so that increased the amount of time my ears were immersed in the Korean language. I'm not complaining though since I've been studying the language for two years now and listening to them speak was a great practice and motivation to make me want to pick it up even faster.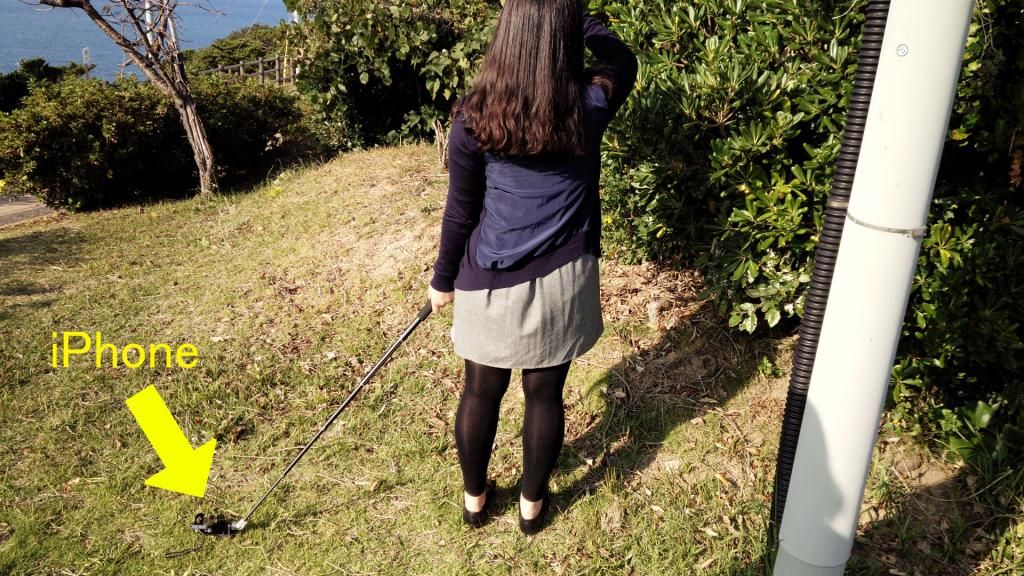 One of the girls taking pictures with her digicam. This is one girl who doesn't treat her stuff with care. Look at that, she just left her phone on the grass! And this was the better one since she still has her selfie stick in her hand. Before this shot, she just left it in the bushes and went off somewhere else to take pictures.
But thanks to them both, my trip was less lonely than it could've been.
Some people ask if I make friends and exchange contacts with the people I meet at guesthouses since I always put up at these places wherever I travel. Well, initially I did. I still do make friends with people (guys and girls) but I've stopped exchanging contacts with just anyone and everyone unless I feel like it can become a really special friendship. Because when you begin to travel this much, and exchange contacts with every nice person you spend time with or add them on Facebook (or whatever SNS you're using), eventually, your SNS page will be filled with people with whom you have very shallow relationships.
My policy is, if I run into the same people again someday somewhere, I will ask to keep in contact. Because if destiny decided to give me one more chance to be friends with them, that means they must play a special role in my life somewhere down the road.